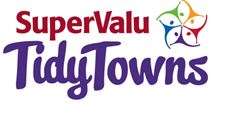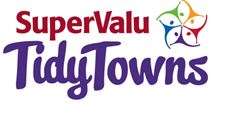 Birdhill, Co Tipperary is Ireland's Tidiest Town for 2017. Birdhill was today (25th September) named best of a record 870 towns and villages throughout the country that entered this year's SuperValu National TidyTowns competition. The announcement was greeted with great celebration at today's awards ceremony at The Helix in Dublin.
On hand to present the prizes was Mr. Michael Ring, T.D., Minister for Rural and Community Development and Mr. Martin Kelleher, Managing Director of SuperValu, the competition's sponsor for the 26th year. The Helix was packed with representatives of TidyTowns groups from all over the country, eagerly anticipating the announcement of the winners.
Birdhill Co. Tipperary also claimed the award of Ireland's Tidiest Village. Other winners included Clonakilty, Co Cork which received the award for Ireland's Tidiest Small Town. Westport, Co Mayo, received the award of Ireland's Tidiest Large Town, while Ennis Co Clare was again declared Ireland's Tidiest Large Urban Centre.
Speaking after the awards ceremony, Minister Ring said: "This is a fantastic achievement for Birdhill; a really worthy winner. Three other Tipperary villages have won this award, but it is the first time for Birdhill. The village has consistently entered the competition since 1991 and in the intervening years have steadily concentrated on all aspects of the SuperValu TidyTowns competition and today, all that effort has paid off.
TidyTowns is an excellent example of community volunteering and building strong links which enables citizens to have a say in how their community develops. The competition epitomises what my Department was created to do – to focus on developing vibrant and sustainable communities, in both urban and rural areas. My congratulations today go to Birdhill and all of the other deserving prize-winners announced today. The enthusiasm of all those involved in the TidyTowns effort results in the attractive, well cared-for towns and villages we see throughout the country."  
The Minister continued: "TidyTowns is one of the most recognisable environmental initiatives in Ireland, but it also encompasses a way of life here in Ireland, where we show respect for our neighbours and for nature. It is clear that working together and getting things done increases peoples' pride in where they live and helps to build vibrant communities. That is why I am delighted to see this competition continues to attract great interest after almost 60 years."
The Minister also thanked SuperValu, the competition's sponsor. He said: "I was delighted to announce last December that SuperValu were successful in their bid to sponsor TidyTowns to 2021. I want to thank SuperValu for the fantastic support they have shown over the last 26 years, not only through their financial sponsorship, but also through the support provided to TidyTowns groups by their network of local retailers. SuperValu has been integral to sustaining and developing the competition, and I know that they will continue to support the Department as the competition celebrates its 60th anniversary in 2018."
Martin Kelleher, Managing Director, SuperValu said:
"In this, our 26th year as title sponsor of the SuperValu TidyTowns competition, we are incredibly proud of our long-standing involvement with this important community initiative. We are delighted to have been given the opportunity to build on our successful partnership through a renewed five-year sponsorship agreement that will ensure we continue to strengthen the profile of the competition as Ireland's leading community initiative.
"SuperValu TidyTowns is a unique initiative that highlights the power of local as communities come together to improve their towns and villages across the country. The committee volunteers are the true heroes of a competition that will celebrate a remarkable 60 years next year.
"As Ireland's leading retailer, with locally-owned stores in every county across Ireland, SuperValu retailers are an integral part of their local communities. Through the SuperValu TidyTowns competition, our retailers bring the SuperValu ethos of building vibrant local communities to life every day. The competition is one of many initiatives that allows them to give back to their communities and to support local.
"I am delighted to congratulate the 2017 SuperValu TidyTowns competition winners and to recognise the hard work and dedication of all the TidyTowns committees across Ireland. In particular, I would like to congratulate participants for their creativity and commitment to 'upcycling' initiatives as part of this year's competition. SuperValu is focused on fostering sustainable communities and the addition of the 'Upcycling Challenge' to the competition is a great step in that direction – intended to highlight the opportunity for TidyTowns committees to lead the way in enhancing the sustainability of local towns and villages. This will benefit the communities we serve and in turn will have a long-term positive impact on the planet."
Interest in the SuperValu TidyTowns competition has been consistently high in recent times with a record 870 entries this year.
The TidyTowns competition is organised by the Department of Rural and Community Development and sponsored by SuperValu who have sponsored the competition since 1992.
Full details of all this year's winners are available at www.tidytowns.ie and at www.supervalu.ie
ENDS
Media queries:
Contact:
Daniel Rowan
Special Adviser to Michael Ring TD, Minister for Rural and Community Development
087 6177320
Or
Edelman – (01) 678 9333
Richard Brophy / 083 300 2828
Deirdre Connolly / 085 2449804
musgrave@edelman.com
https://www.tidytowns.ie/wp-content/uploads/2017/09/TidyTowns.jpg
113
233
Orla Kelly
http://tidytowns.gdlin.net/wp-content/uploads/2017/04/logo.png
Orla Kelly
2017-09-26 14:20:18
2018-09-25 16:25:07
BIRDHILL TIDIEST TOWN FOR 2017