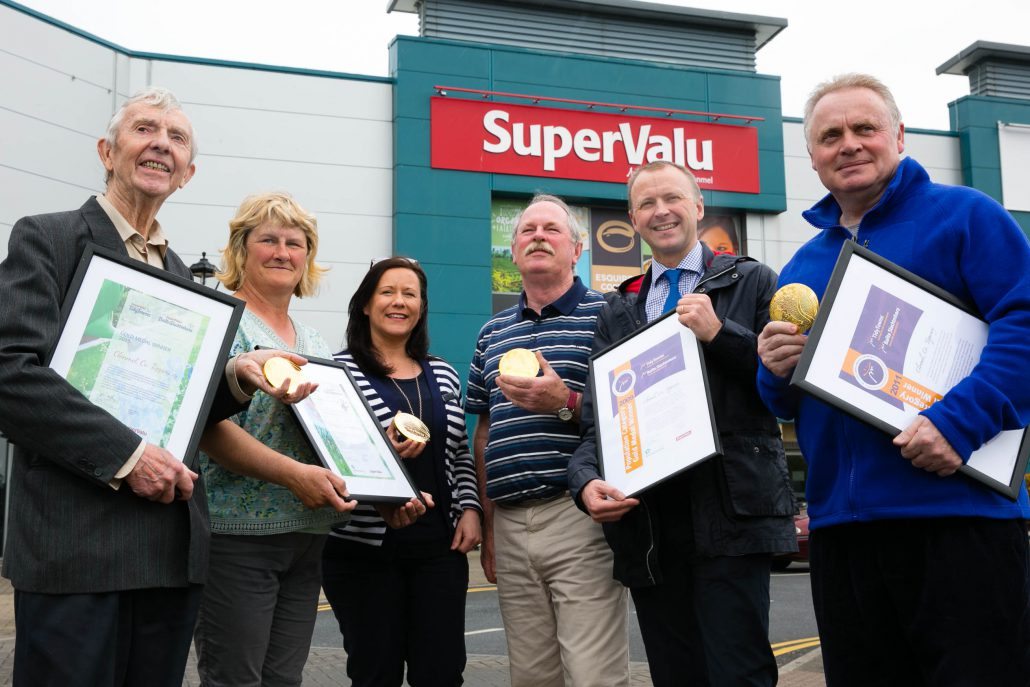 The national SuperValu TidyTowns competition is an annual contest organised by theDepartment of Rural and Community Development. The competition is supported by the title sponsor SuperValu and many other agencies.
The competition involves participating areas being rated on all aspects of their local environment and prizes awarded to the best under many different categories. The overall winner is "Ireland's Tidiest Town". which is announced at a national ceremony in September each year.
With progress monitored and detailed feedback provided year on year, most participants initially enter the competition to generate interest about the environment in their community and create a solid platform on which to raise issues with the relevant authorities. Over time, the areas attain a standard where competing for major prizes is within reach. As such it is very much a development programme for towns and villages across ireland.
Different aspects of the competition are explored in this section, from the types of areas that enter to the assessment criteria used. We hope after reading it, you will be encouraged to enter the competition next year.
Register here for an entry form, or for further information.
ENTRIES NOW OPEN FOR 2018
TIDYTOWNS COMPETITION