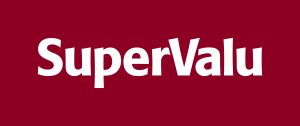 A Chairde,
2017 marks the 26th year of SuperValu's sponsorship of the National TidyTowns competition.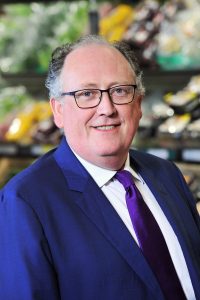 We are immensely proud to be associated with TidyTowns down through the years and this is one of the longest running sponsorships in Ireland.
The TidyTowns competition acts as a truly wonderful incentive to develop and maximise the potential of our towns around Ireland. SuperValu stores are at the heart of community's right throughout the country. We believe in the power and impact of helping to build vibrant local communities through providing employment, attracting visitors, supporting local suppliers and local initiatives. TidyTowns is a uniting force, gathering people from all parts of the community to work together for a common cause, making our towns and villages great places to live and ensuring we are providing sustainable communities for future generations to come.
SuperValu has 219 stores embedded in communities across the country. Our retailers, similar to TidyTowns committees, form part of the fabric of towns and villages across Ireland making the partnership a perfect fit. SuperValu retailers have served the people of Ireland for over 35 years and like many TidyTowns members, they work tirelessly to enhance the areas in which they live and work, and they understand the importance of having pride in the local community.
Over the last 26 years, we have worked closely with the Department of Rural and Community Development to grow this important competition. TidyTowns continues to gather momentum and is worthy of the recognition it receives in adding value to communities across Ireland. The dedication, commitment and passion by hundreds of volunteers involved drive the growth and success of this competition.
We are proud of our sponsorship, excited by how it contributes to our communities and continue to encourage people of all age groups across Ireland to participate in the competition.
We encourage you to keep us informed of your progress throughout the competition as you help your community to be a better place to live. Check out our website –  for competition updates and also take the time to share some committee photos of your hard work on our Facebook page,  or on Twitter .
Finally, I would like to take this opportunity to thank you for your participation and wish you the very best for what promises to be another successful and enjoyable SuperValu TidyTowns 2017.
Go n-éirí an t-ádh libh go léir!
Martin Kelleher,
Managing Director, SuperValu
Download Document:
SuperValu and TidyTowns in 2017