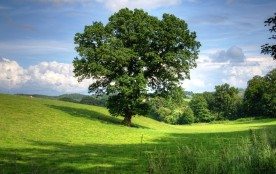 Sponsored by the Tree Council of Ireland
The Tree Project Award recognises the huge impact correctly positioned trees can have in a town or village and the importance of having the right the in the right place.
A certificate and a prize of €1,000 are awarded to the committee that has demonstrated the highest tree placement and maintenance standards.
When the TidyTowns groups are planting trees, it is important that they consider the long term implications of planting the tree in that position. It might look well now, but a year or more down the line when the trees are fully grown, it is important that they are not impeding people in any way, like on footpaths for example.
Click 'Download Document' to see this year's entry form.
Download Document:
2017 Tree Project Award Entry Form