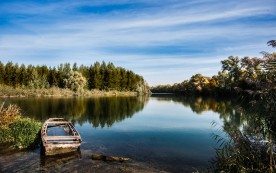 The Waters and Communities Award is a new category for 2017.
The award is to recognise communities who are taking positive steps towards raising awareness and showing appreciation of their local rivers, lakes, streams, canals and coast.
The Award is sponsored by Inland Fisheries Ireland www.fisheriesireland.ie (responsible for managing the inland fisheries and sea angling sectors); Waterways Ireland www.waterwaysireland.org  (responsible for the management of inland navigable waterways) and the Local Authority Waters and Communities Office www.watersandcommunities.ie  (working with communities to get involved in the management of natural waters).
Download Document:
2018 Waters and Communities Special Award Application