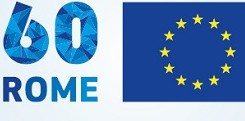 The 60th anniversary of the signature of the Treaties of Rome is being celebrated this month.
60 years ago in the Italian capital, the treaties formed a common market where goods, services, money and people could move freely within the EU member states.
On this historical anniversary, Europe looks back with pride and forward with hope.
Story Source: European Commission Representation in Ireland (Europa.eu)
Photo Source: Europa.eu